Pastor Priscilla Gladys Onwubiko: is founder and the senior Pastor of Faithful Christian Ministries church in Catford/Sydenham, London, England, which serves the people of London. As mandated by God, Pastor Priscilla Gladys Onwubiko is committed to working to bring positive and significant transformation in individuals, communities and societies as a whole. She ran a supplementary church in Nigeria for local communities and hopes to extended to underprivileged within the communities.
Faithful Christian Ministries currently provides training for young children who are interested in learning how to play any musical instrument for the service of God's kingdom. The church also provides after service tea and coffee for Sunday afternoons at the church hall and every one is welcome. The church provides help for those who are not currently on employment. Children Sunday School is part of our Sunday activities, everyone interested in developing their children are welcome to bring them for Sunday schools and church service. The Church runs a pick up and drop service for those who are interested in coming to church but have transport difficulties, all they have to do is just to inform the church in advance and the church the rest will be taking care of .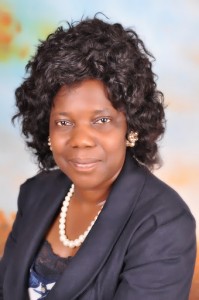 Faithful Christian Ministries recognised that the present economic situations presents families with enormous challenges therefore have good programmes to supports and encourage families to stay together.
Faithful Christian Ministries teaches the undiluted word of God with clarity and simplicity bringing revelations and insight to hearers (audience). Our teaching and missionary works have been extended to Port Harcourt in Nigeria with intention of extending it to other parts of Africa and the whole world. This great commission is intended to benefit those who are hungry for Jesus Christ and his true word. Please joins us for this commission and Jesus will bless you greatly.
We encourage you to contact us
If yo wanted to join our services or interested in any of the ministries or may be wanted us to pray for you, please do not hesitate to contact us.