Faithful Christian Ministries is a church which started as prayer group led by Pastor Priscilla Gladys Onwubiko. God used her and this group of women to do unusual miracles for these families and other people. As the group experienced more and more power of God,other people and Families began to join them for prayers and God continued to show himself mighty among them. Many members of the group at that time did not have a permanent church but they continued to pray until God sent a message for the group to transform as a church. When the Church started, there was no permanent address, we were going from house to office to pray, at a point we even used a friend's office but at the appropraite time God provided us with a service centre. From that time to now, God has continued to bless our women with the fruits of the womb.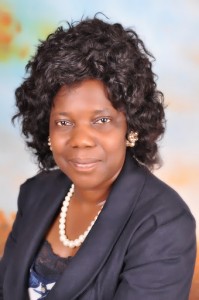 In our desire to fulfill this great and outstanding vision, we aim to use every available medium, leaflets, and newsletters, TV, Radio, Newspapers and the word of mouth.
Prosper in knowledge and power of God and his Kingdom; share among ourselves and with others, the skill, and conviction, inspiration and benefits derive from worshipping God and obeying his words in truth and total honesty.
We aim to worship, grow and prosper together as a family, where love reigns and have no boundary, where individuals will be supported according to their needs and no one will ever be left alone without the desired support.
We encourage you to contact us
If yo wanted to join our services or interested in any of the ministries or may be wanted us to pray for you, please do not hesitate to contact us.